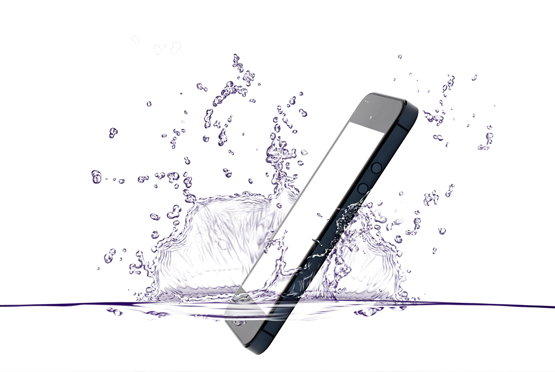 Water Damage Repair
We recommend not trying Water Damage Repair yourself. Devices have become more and more sophisticated and you may cause more damage. Using the supplied shipping label, send your device to tech-md's mail-in center so our skilled repair technicians can inspect your device, pinpoint all/any issues affecting it, and get them repaired the professional way.
*NOTE: If you decline repairs for diagnostic or water damage treatment or your device is deemed non-repairable, you will be responsible for shipping and handling.
Have you dropped your apple device in some type of liquid, or maybe a drink? What about a sink or worse a toilet? Maybe you accidentally got pushed in a pool? Well don't worry, we can fix it! Believe it or not your device can be saved from water damage. Our succes rate is 90% at saving water damaged device's
it is not the end of the road for your device. An Apple device damaged by water or liquid is our speciality and this service is for you. Even if your iPhone has no sign of life the chances are we can reverse the damage. This service includes the initial diagnostic and cleaning of all parts inside the iPhone.
When we receive your water damaged device we will professional clean the PCB by removing all the protective shields and cleaning in a ultrasonic cleaner for 20 mins, only then we will identify which part/s have failed and inform you of the additional repair costs.